Industrial Bag Closing Thread
Our premium 100% polyester bag closing thread will ensure a secure and safe closure for a wide range of bags and sacks
With a silicon treatment Aurora's industrial sewing thread runs smoothly with minimal lint build up and has an excellent yield and breaking strain rating.
100% Polyester
Silicon treated
Lint reduction technology
High breaking strain
Food safe certified
UV & Moisture Resistant
Continuous knotless 'S' twist thread – no knots to break needles!
Custom colours and colour combinations available
City & Rural Delivery across New Zealand & Australia
Industrial sewing technicians available for thread usage advice and machine sales & maintenance
10 KG Cone – Cut down on the number of cone changes required per shift!
DOWNLOAD DATASHEET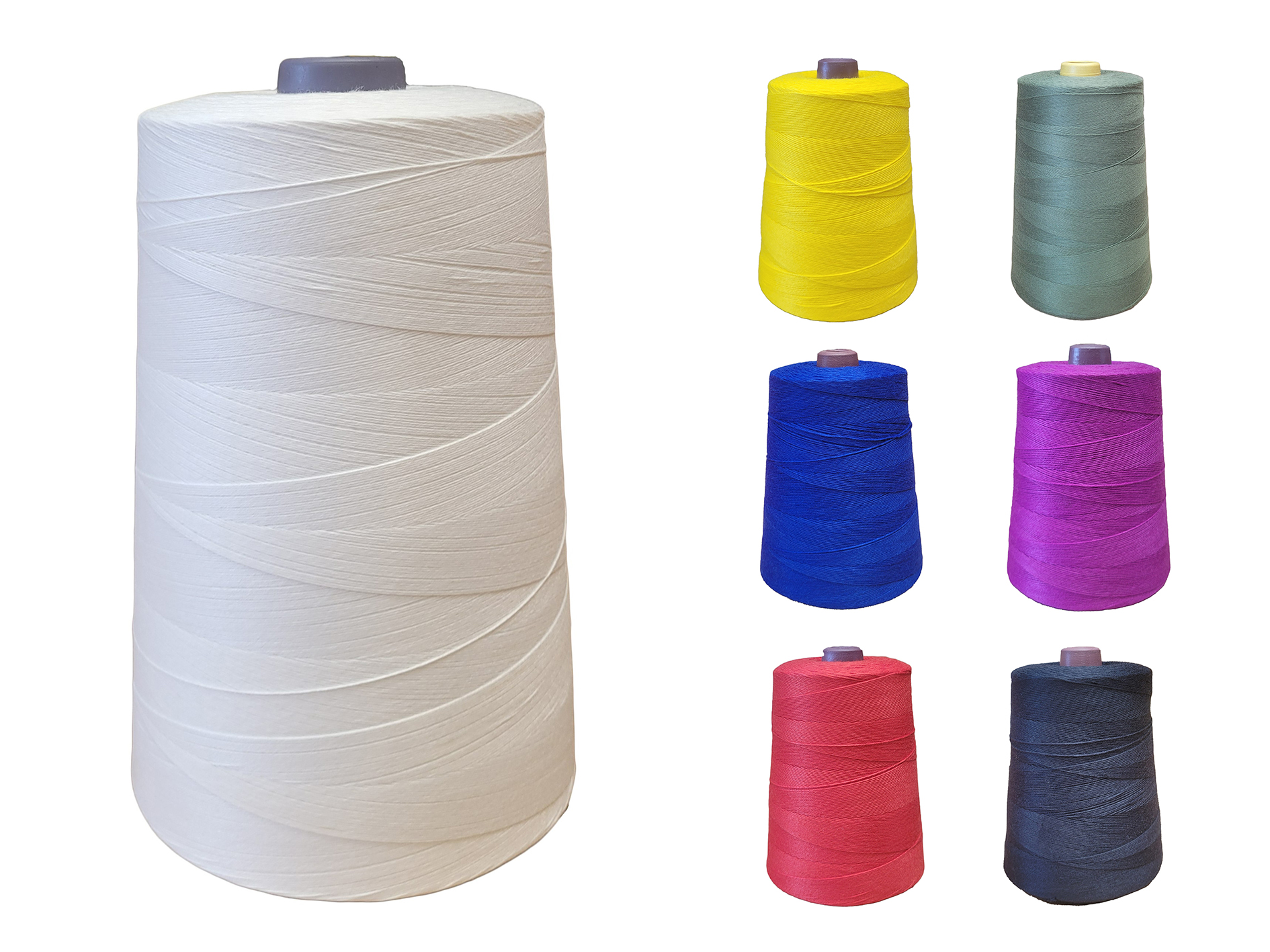 PRODUCT ID
---
CT-W250
CT-B250
CT-BK250
CT-G250
CT-P250
CT-R250
CT-Y250
CT-W2
CT-B2
CT-BK2
CT-G2
CT-P2
CT-R2
CT-F2
CT-W4
CT-W10
DESCRIPTION
---
Carton of 24 Cones
Carton of 24 Cones
Carton of 24 Cones
Carton of 24 Cones
Carton of 24 Cones
Carton of 24 Cones
Carton of 24 Cones
Carton of 12 Cones
Carton of 12 Cones
Carton of 12 Cones
Carton of 12 Cones
Carton of 12 Cones
Carton of 12 Cones
Carton of 12 Cones
Carton of 6 Cones
Carton of 2 Cones
SIZE
---
250g
250g
250g
250g
250g
250g
250g
2 kg
2 kg
2 kg
2 kg
2 kg
2 kg
2 kg
4 kg
10 kg
COLOUR
---
White
Blue
Black
Green
Purple
Red
Yellow
White
Blue
Black
Green
Purple
Red
Fluro Yellow
White
White