SB1000 Continuous Heat Sealer
The Saxon SB-1000 is a continuous, vertical, rotary band sealer for flat or gusseted plastic bags/pouches up to 10 mm thick. Ideal for use in food, medical, pharmaceutical and chemical sectors. Available in a right to left or left to right operating direction, the SB-1000 has two heat bars and a single controller that can create seals up to 12 mm wide on bags or pouches made from polyethylene (PE), polylaminates, co-extrusions and shrink film.
The SB-1000 comes standard with stainless steel housing and is engineered with a variable speed drive system capable of rates up to 75 fpm. Other models include wash down and conveyor integration.
ROI CALCULATOR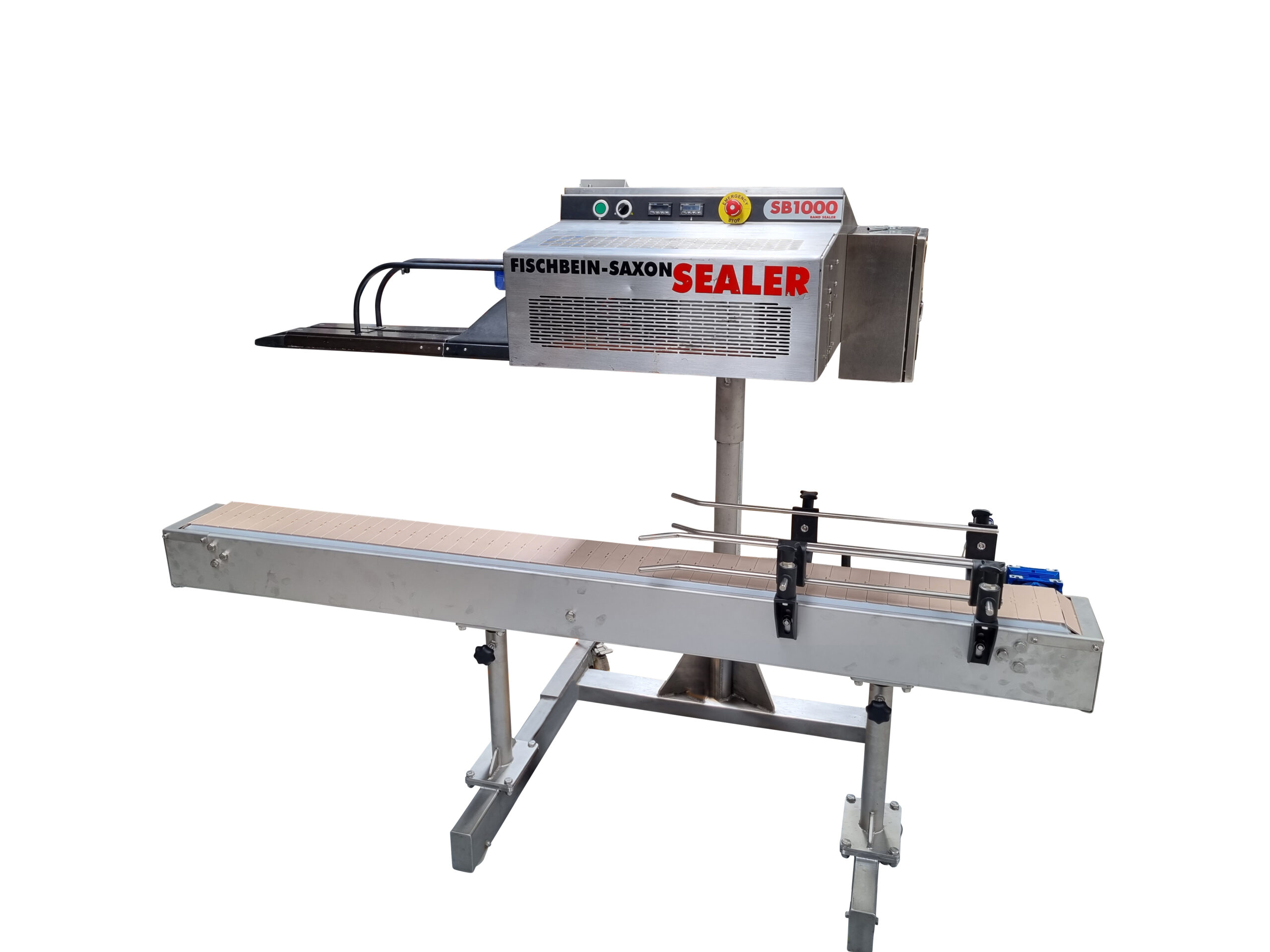 BAG TYPE:
---
Suitable for a range of heat sealable polyethylene bags and pouches.
INDUSTRY:
---
Features
Stainless steel finish compatible with the hygienic requirements of the food, medical, and chemical industries
Speed from 5 to 75 feet per minute
High-efficiency band-sealing module seals a wide variety of bag types and sizes
Enhanced airflow design
Easy-to-use controls adjust the variable speed drive and the motorized sealing height pedestal mechanism allowing quick and easy product changeovers
Standard right-to-left operating configuration
PID temperature controller with full digital read-out
Cool-down mode ensures safe, automatic shutdown
Options
Left-to-right configuration
Full NEMA-4 wash down electrics
Bag top cleaner
Bag top trimmer
Additional PID temperature controllers
Orbit ink coder
Pulsar embossing coder