SH1000 Hot Air Sealer
SH1000 Bag Sealer
The state-of-the-art Hot Air Sealer SH1000 proves Fischbein-Saxon's supremacy in hot air sealers technology. Integrate with Aurora's conveying and conditioning accessories for efficient bag closing.
The SH1000 Hot Air Sealer uses the principle of heat transfer by convection. It uses ambient air which is transmitted to specially designed heating capsules where it is then passed over a heating cartridge which heats the air close to the bag mouth. This hot air is then blown onto the bag to promote the sealing process
ROI CALCULATOR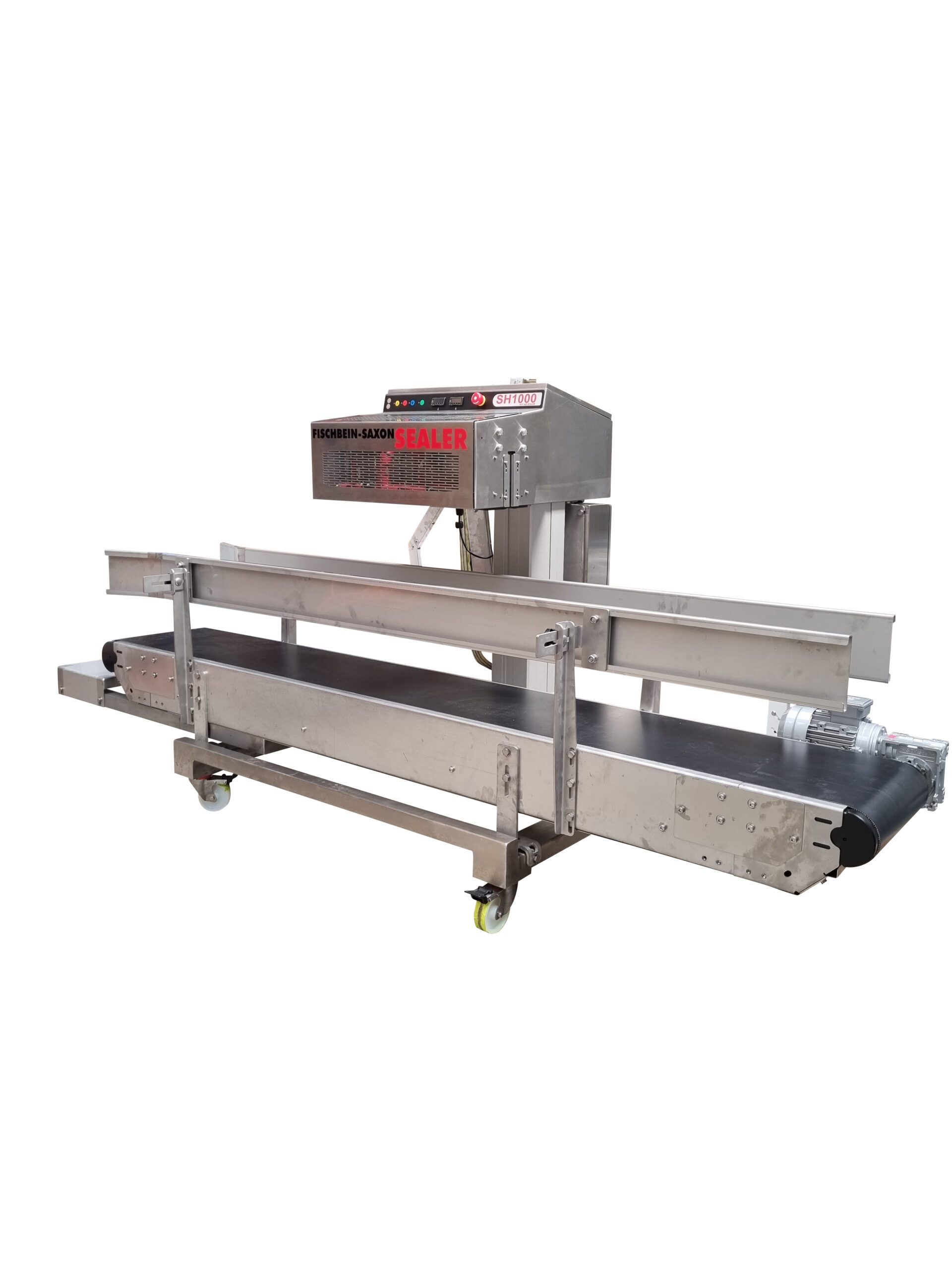 BAG TYPE:
---
Suitable for a range of heat sealable polyethylene bags and pouches.
INDUSTRY:
---
Features
Power consumption: 1984W
Voltage: 220-230V, 50Hz, 1 phase
Stainless steel finish
Sealing speed: speed range from 6,2m/min to 14,1m/min
Easy-to-use controls adjust the variable speed drive and the motorized sealing height pedestal mechanism allowing quick and easy product changeovers
Standard right-to-left operating configuration
PID temperature controller with full digital read-out
Cool-down mode ensures safe, automatic shutdown
No expensive sealing bands
Options
Left-to-right configuration
Full NEMA-4 wash down electrics
Range of Flat or V conveyors
Bag top cleaner
Bag top trimmer
Additional PID temperature controllers
Ink coder
Pulsar embossing coder