ACFT Series Fold & Tape Sealers
The ACFT units (Fold and Tape Sealers) close bags using a double fold closure sealed with a sealing tape that is much more durable and user friendly than traditional bag closures.
The ACFT closure can be opened without tools and without damaging the bag using the integrated tear-off strip. As a result, no shreds of paper end up mixed in with the contents of the bag. Strippable bags (in the case of paper bags with plastic liners) makes it easy to separate the waste without any additional effort. Great for retail multi-use products. Your clients will thank you for it!
ROI CALCULATOR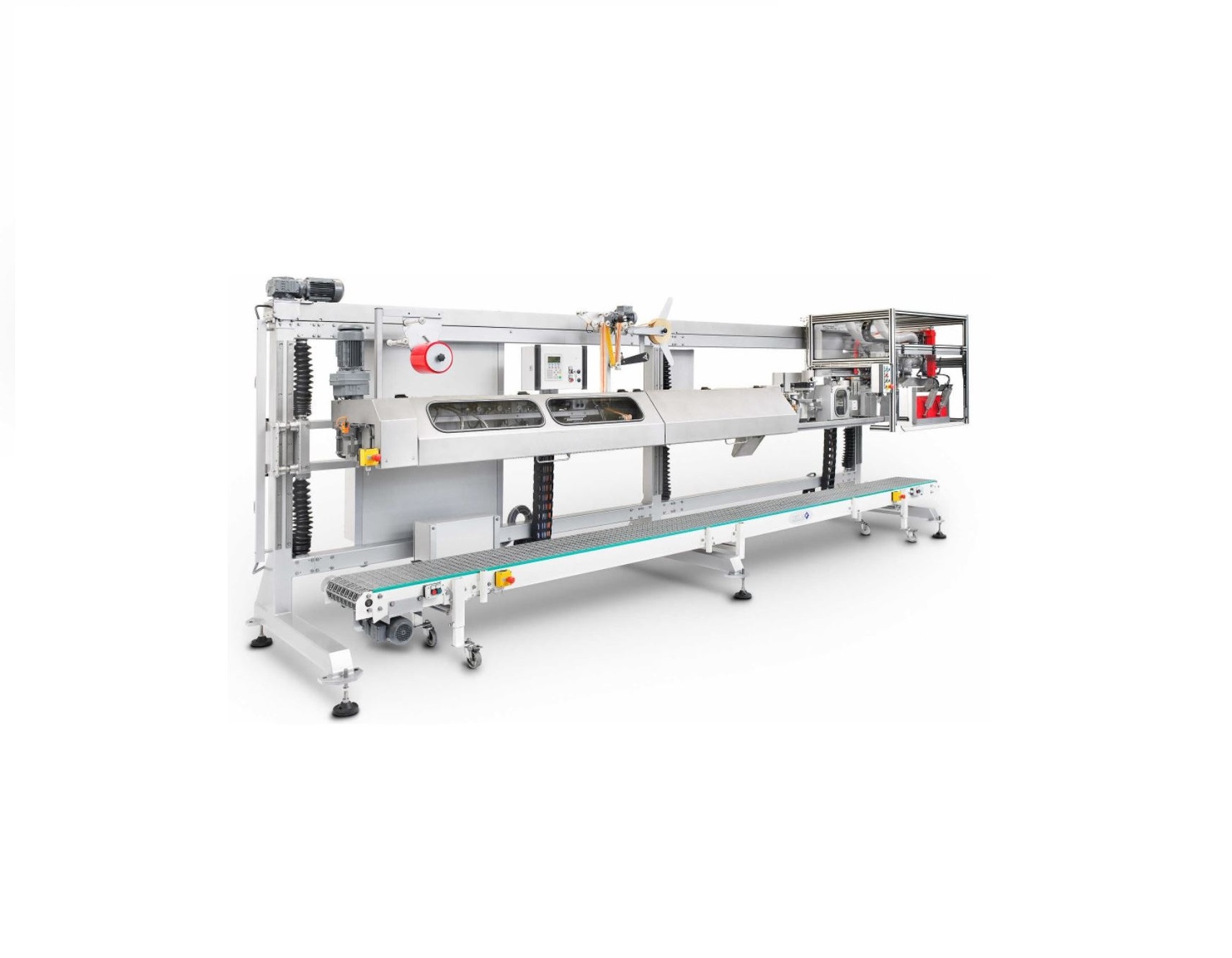 CAPACITY:
---
10-22 meters/min
BAG TYPE:
---
Paper bag with or without PE inner liner
Features
Robust construction for multiple shift operation
Easy to operate and maintain
Minimal changeover times
Compatible with all known bagging machines and spreader feeder systems
Provides a modern and increasingly popular easy-open closure
Options
Cleaning Station
Pneumatic heater bar opening
Electric hight adjustment
Left to right feed